Most people require dentures at some point of time in their lives. They are custom made replacements for missing teeth which can be taken out and put back in place easily, in other words artificial teeth that are put in place so that your jaw-line is maintained, you are able to eat and speak properly and your face looks better consequently you look younger.
Even if they are artificial, they too require proper care and handling to keep them clean and stain free so that they last as long as possible. With time, dentures undergo normal wear and tear and thus need to be realigned or remade. At Total Dental & Denture Care we offer Partial and Full Dentures.
Brush Daily –
Clean your dentures daily using a nonabrasive denture cleanser to brush so as to remove food deposits and plaque.
Remove and Rinse Dentures After Eating –
After eating remove your dentures and put them under running water so that they are cleaned… Also remember to clean your mouth as well so that dentures get a clean place to fit in when they are put back in the mouth.
Never let them Dry Out –
Whenever you remove your dentures keep them soaked in plain water or a cleanser soaking solution. You can remove your dentures every night before sleeping and soak them overnight. Soaking helps dentures to retain their shape.
We also offer Top of the Line Denture Services:
Same Day Denture Repairs
Same Day Dental Emergencies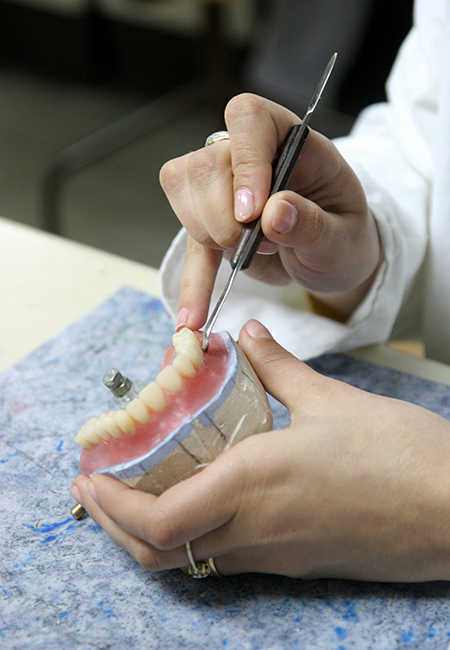 If you've a dental worry, book an appointment with us today!!